Leonardo247 Product Suite
Good property operations and maintenance may not always come easy, but it doesn't have to be difficult either. Our solutions are specifically designed to simplify tasks, automate workflows, minimize risk, and ultimately make your life easier.
Property operations and maintenance platform that enables you to perform at your best
A product suite with less risk and more rewards
At a desk or on-the-go, Leonardo 247's suite of simple, smart solutions means you always have what you need to get the job done, wherever that job may be.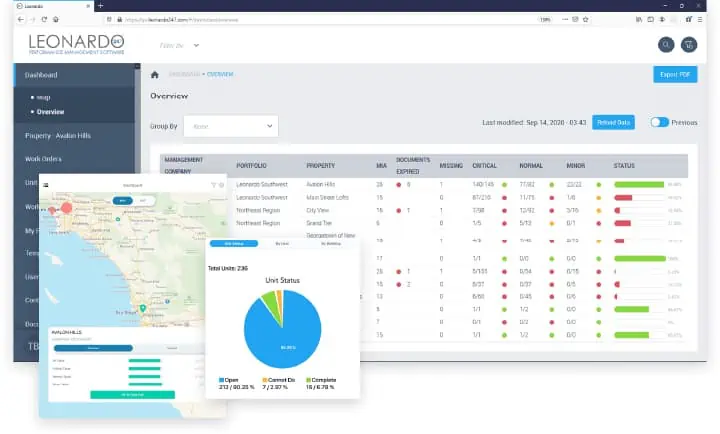 A powerful, easy-to-use unified property operations and maintenance platform that puts everything you need in the palm of your hand.
Leonardo247 Due Diligence
Say goodbye to your due diligence nightmares with our smart due diligence solution. From automating inspections to catching errors and generating professional reports, Leonardo247's Due Diligence makes it all as easy as snap, tap and report.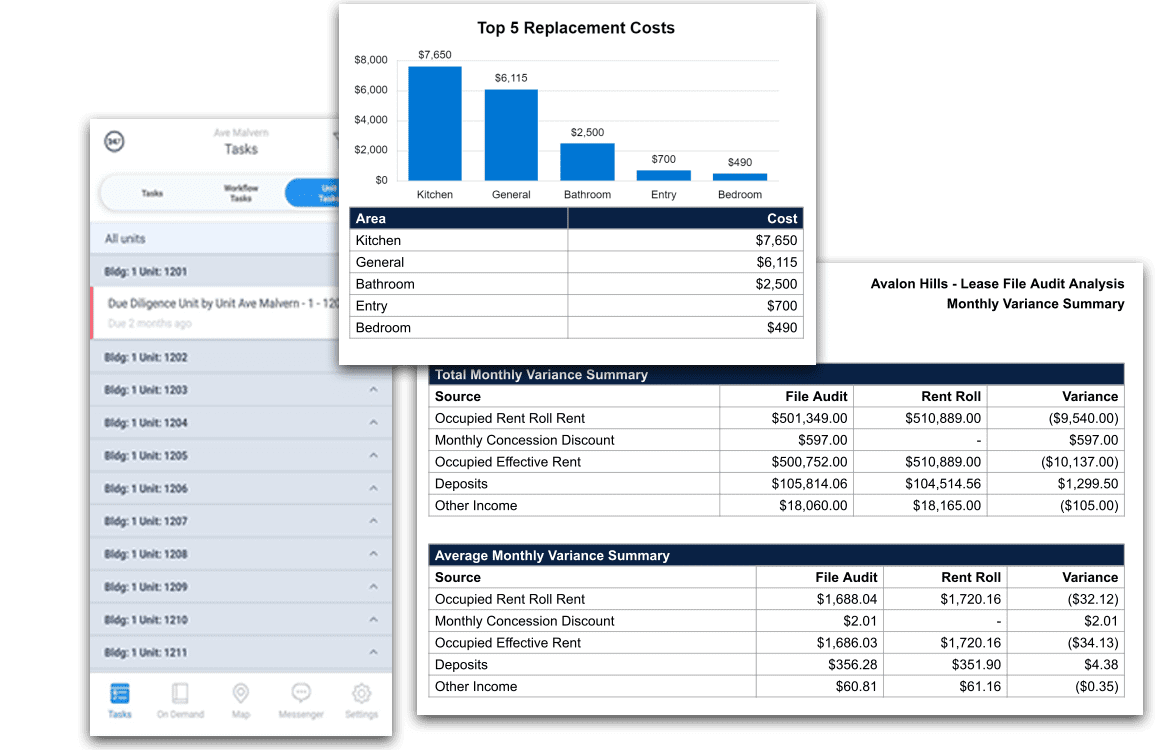 Trusted by Top Property Owners and Operators
"We have three different verticals - affordable, conventional, and student housing - and each of those verticals has nuances. The team at Leonardo247 has really spent the time to understand our needs and customize the solution to work for those."
Jennifer Cassidy
Senior VP of Operations at Cardinal Group
"The ease and speed that Leonardo247 allows us to complete our due diligence with the professionally generated reports immediately available tops everything else we've experienced in the marketplace."
Clay Klatt
President of Anterra
"Leonardo247 is not optional. We require all properties and ownership groups to implement Leonardo247 because we believe it is critical for our continued success."
Chad Cooley
Managing Director Strategic Support Services, Bozzuto
"In ten years we will look back as an industry, and not remember how we could have performed our workday without this technology."
Frank Lindy
Owner, Lindy Property Management