Coming off a year in which the multifamily industry turned in an all-time great performance, owners, and operators were likely expecting more of the same in 2022. And, for the most part, they were right.
Investors poured a record-breaking $350 billion into the nation's apartment market in 2021. The trend continued through the first half of 2022, with more than $150 billion in sales, on pace to set another record high. Massive demand fueled record rent growth and occupancy rates. Vacancy improved to 4.5 percent, its lowest level since the onset of the pandemic.
However, in Q3, we witnessed a crack in the armor.
Typically a seasonally strong leasing period, apartment demand unexpectedly evaporated in much of the country, with net apartment demand moderately negative at -82,095 units.
Despite the setback, the multifamily outlook remains on solid ground. But persistent inflation, rising interest rates, and a stubbornly tight labor market are enough to make owners and operators more than a little anxious heading into 2023. 
How will this recent shift influence their thinking?
A number of emerging trends have disrupted the industry in recent years. Forward-thinking operators are realizing the positive impact these trends are having on their staff and residents (and their bottom line).
It's the end of the year, so in the name of originality, we decided to write about a few of these multifamily trends to watch for in the new year (you probably haven't seen any other content like this).
Centralization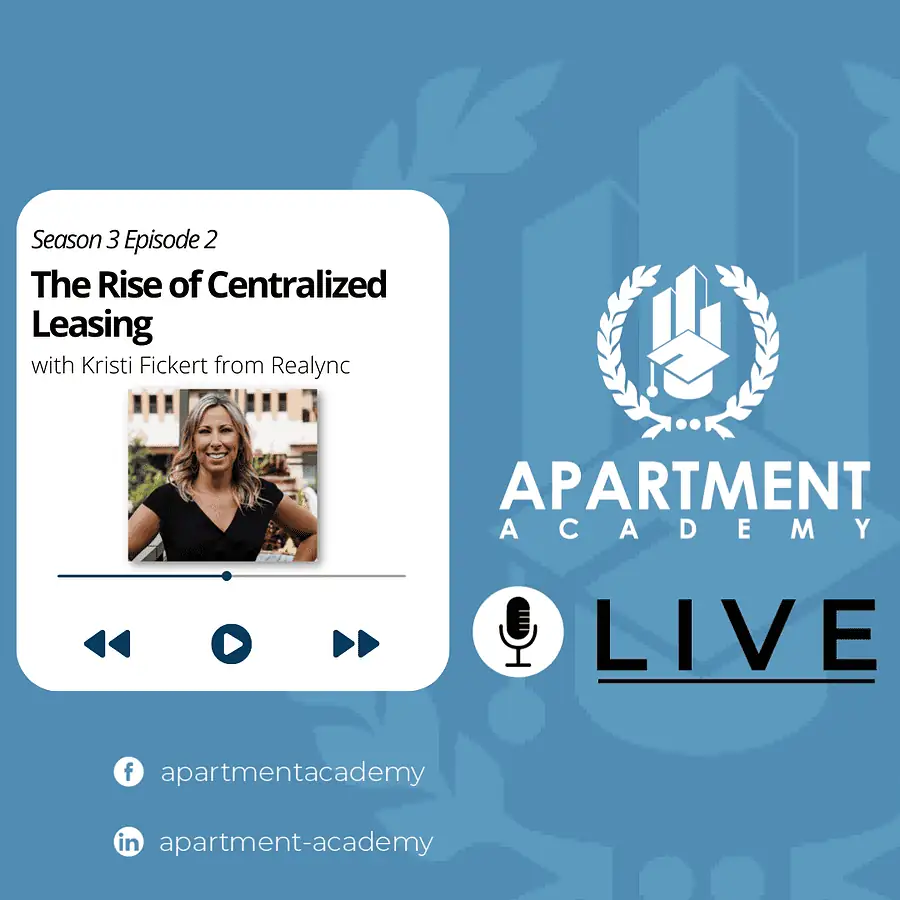 Ask anyone who works in multifamily about the hottest industry craze, and the answer is generally the same – centralization. While the concept is not new to multifamily, it has become more prevalent in recent years (mainly as a result of the pandemic). 
As with any buzzword, there needs to be more clarity about what it actually is, its potential benefits, and what parts of a business can genuinely be centralized.
This probably doesn't do much to help clear up the confusion, but depending on your organization, it can mean different things.
In multifamily, centralization is generally defined as leveraging technology to operate your communities more efficiently. This might include diverting tasks, like leasing efforts, renewals, and rent collections, away from your on-site property teams and towards the main corporate office. This alleviates some of the burden on your on-site team, freeing them up to focus on the day-to-day operations.
Operators are always looking for creative ways to maximize the bottom line of their communities. Centralization is a simple way for you to improve returns by reducing costs and improving efficiency. 
Virtual Leasing
Finding new tenants. Conducting tours. Approving applications. Property managers are masters at multitasking.
However, we now live in an age of convenience, where information is always at our fingertips, and we expect instant gratification. Leasing teams are starting to adapt.
One of the biggest problems facing multifamily operators is retaining their top talent. This is not a problem unique to multifamily but is disproportionately impacting our industry. Pre-pandemic data from the National Apartment Association suggests the property management industry was suffering from a turnover rate of 32.7 percent. Many industry experts now believe that number could be closer to 70 percent.
Adopting virtual leasing makes leasing agents' and property managers' job much easier, and help offsets the problems caused by labor shortages.
Asset Tracking
For so long, the focus in multifamily has been on automating the resident lifestyle (for a couple of examples of that, see above). As leveraging technology takes on greater relevance, operators are keen to see how they can apply it to other areas of their business – namely asset tracking.
Asset tracking, sometimes referred to as asset management, is the method you use to track your physical assets. In multifamily, those assets include everything from appliances to HVAC systems to the handheld tools used by the maintenance team.
Using a digital platform to document, track, and manage your onsite assets, can have significant benefits. Proactively planning preventative maintenance allows operators to control costs and extend the life of an asset.
Outlook 
Multifamily is a resilient industry (after all, even in the toughest times, having a roof over your head remains essential). The murky state of the economy will certainly play a factor in decision-making moving forward. For owners and operators looking to tighten their belts, it's clear each of the three trends listed above will take on even greater importance in the year ahead.