Software developer's property operations and maintenance platform adds new functionality to speed and simplify student move-in / move-out
Plano, TX – Award-winning software developer Leonardo247 today announced the release of a new version of its cloud-based property operations and maintenance platform designed to help student housing operators using Entrata Student property management software streamline and automate the student move-in/move-out process.
"Student housing has challenges unlike multifamily properties because the units all turn at the same time," said Daniel Cunningham, CEO of Leonardo247. "Staff must perform hundreds of inspections, account for damages and replacements, issue work orders, and queue up all the follow-on tasks necessary to prepare the property for a whole new batch of residents in the same amount of time that a typical multifamily property might only turn a handful of units," he said.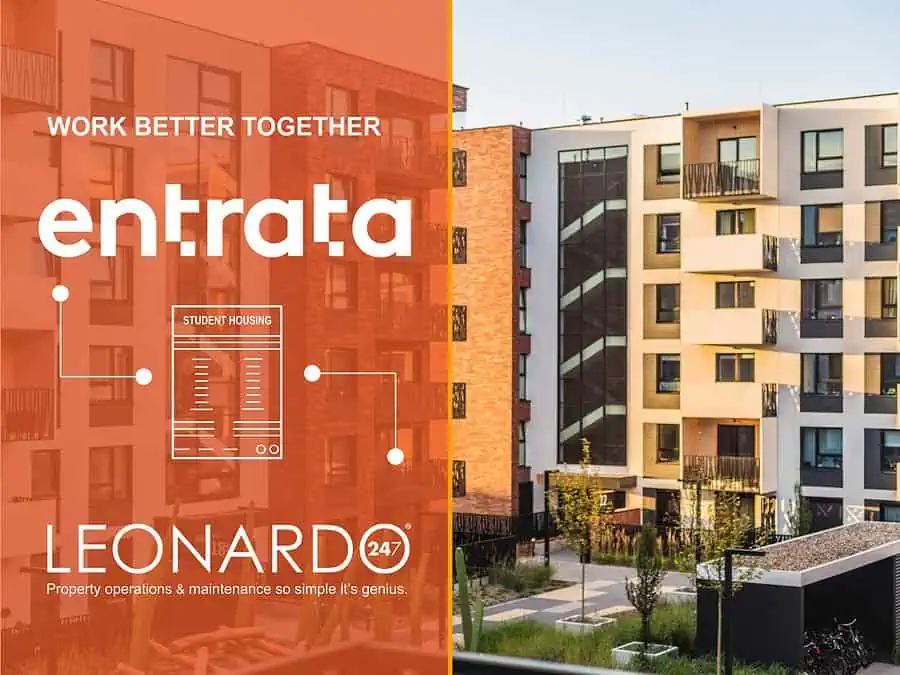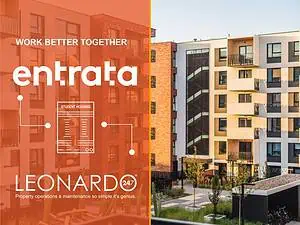 Leveraging the AI that underpins the Leonardo247 operations and maintenance platform, the Leo student housing solution integrates with industry-leading Entrata Student property management software system to automate and streamline move-in/move-out (MIMO) inspections, work orders and unit turns. Onsite staff uses Leo247 to quickly perform the inspection tasks within each unit, and the Leo platform updates the Entrata system in real time. Leo's smart task and approval automation ensures that no step in the workflow is missed along the way. The result is both a dramatic reduction in the time required to prepare the unit for new occupants as well as a near elimination of the errors that result in unrecovered damages and delays in making the unit ready.
"Our goal with the Leo student solution is to build on the best-in-class features of Entrata by providing focused apps that reduce the complexity and chaos that comes with performing hundreds or thousands of unit turns in a very short period of time," Cunningham said. With Leo, onsite staff can quickly click through their inspections and workflows and be confident that information is error-free and flowing back to Entrata as the central system of record for the resident lifecycle."
The Leo Student solution for Entrata is available from Leonardo247 immediately.
About Leonardo247
Leonardo247 is the award-winning developer of the Leonardo247 smart property operations and maintenance platform. Cloud-based and mobile-first, Leo streamlines operations for multifamily real estate owners and operators by delivering daily tasks, workflows, inspections, and procedures to onsite operations teams on the go. The platform integrates with the industry's leading property management and enterprise systems providing management with real-time visibility into physical operations, risk mitigation, and asset performance across the entire organization. With over 2 million units under care, the nation's largest multifamily property owners and managers depend on Leo247 to keep their communities happy, healthy, and in top condition. In 2021 Leo247 was 551 on the Inc 5000 list of fastest growing privately held companies and ranked #11 in the 50 Best Places to Work in Multifamily for 2022. For more information, call (877) 995-3662 or visit www.leonardo247.com.
###
Media Contact:
Sage Osterfeld
sosterfeld@leonardo247.com
+1 760 593-7243