Leo247's AI-powered platform makes fast, accurate self-serve due diligence possible
Acquisitions are commonplace in multifamily real estate and due diligence is a key component. Until recently, the due diligence process was a major undertaking requiring physical inspections, detailed asset documentation, and financials to be collected, input and analyzed in a very short time.
Now, however, Leonardo247 is using AI to streamline the due diligence process and turn what was once a heavy-lift operation into four simple steps. Checkout the infographic below to see how it works.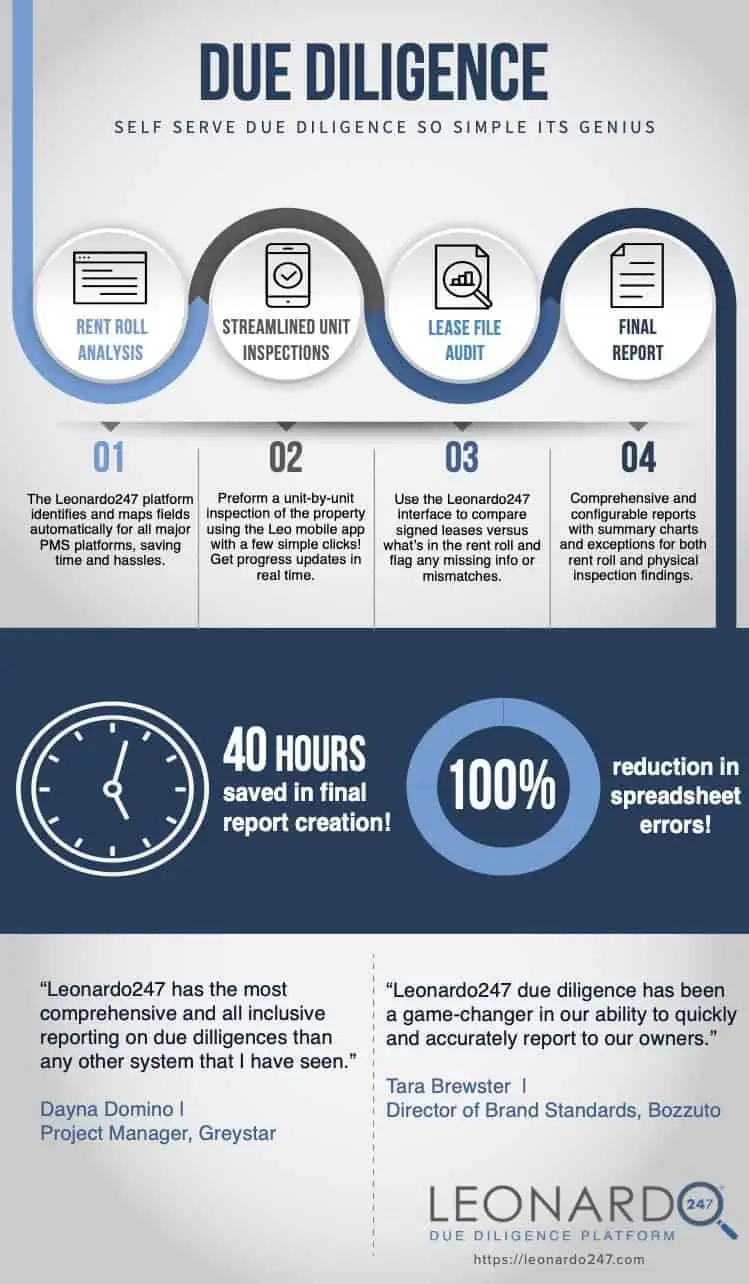 See for yourself, schedule a demo
See for yourself how Leo247 Due Diligence Platform can transform your due diligence process quickly and easily. Request a demo today.